Tabitha
Tabitha's Latest Posts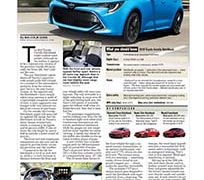 On the outside, the Corolla Hatchback might still seem like an updated iM, except that the Hatchback is built on Toyota's latest chassis architecture, which is claimed to be lighter and 60 percent stiffer. It also reduces the ride height by nearly half an inch for a lower center of gravity. The front and rear suspension components are also new and designed to provide better cornering precision and ride comfort.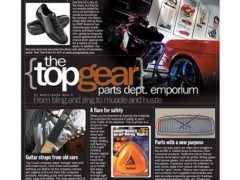 Most driving shoes simply resemble vibrantly colored sneakers, but tend to sell for a much higher price. They'll work just fine for a day at the track, but they're not exactly suited for more conservative or social surroundings.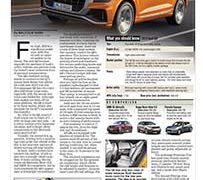 The Q8's fastback styling stands in contrast to the Q7's square-back design that allows for a kid-zone third row (the five-passenger Q8 has two rows) plus additional cargo room, especially with the second and third rows folded flat. Although both models are built off the same platform, the Q8 is shorter by three inches, which also accounts for the Q7's increased functionality.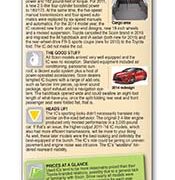 All Scion models arrived very well equipped and the tC was no exception. Standard equipment included air conditioning, panoramic sunroof, a decent audio system plus a host of power-operated accessories. Scion dealers tempted tC buyers with a range of add-ons, such as fancier trim pieces, up-level sound package, sport exhaust and a navigation system.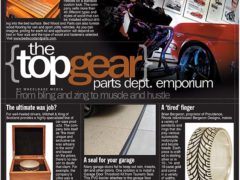 For both modern and classic pickups, a genuine wood bed liner is practically a must. Bed Wood and Parts has a wide variety, custom-designed to fit virtually every make, model and year of truck. The company also produces all the proper stainless-steel and aluminum finishing hardware needed for a standout custom look.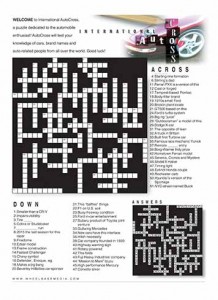 For the auto thrill-seeker, this is one of the most unique additions to your publication. The International AutoCross will test the knowledge of your readers with trivia that scours automobile parts bins, dealer showrooms and the history of people and places that have made the automobile what it is today. Retain readers and have them coming back on a regular basis for more. Like Wheelbase's other features, International AutoCross comes to you formatted and ready to use.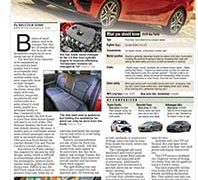 Over the years, the Forte, along with many of its competitors, has grown up (physically and stylistically) to a point where it could easily qualify as a principal family sedan. Compared to the outgoing model, the 2019 Forte is more than three inches longer and nearly an inch wider. The distance between the front and rear wheels remains the same. A modest gain in roof height means more overall passenger space as well as increased cargo volume.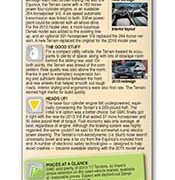 For a compact utility vehicle, the Terrain treated its occupants to plenty of space, along with lots of stowage room behind the sliding rear seat. On both points, the Terrain was ahead of the competition. Ride quality was also above the norm, thanks in part to exemplary suspension tuning and sufficient distance between the front and rear wheels that helped smooth out rough roads.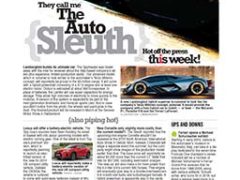 If you could have only one automotive feature, this should be it. At Wheelbase Communications, we've chosen to stay away from providing an automotive-news column until we could do it in a non-traditional way. And here it is: the Auto Sleuth. Our worldly gumshoe has his ear to the ground, digging up the latest news on everything from product launches and updates to names in the news. The column is solely driven by reader interest. No boring statistics or auto-company pap here, just the straight goods peppered with the Auto Sleuth's commentary and speculative, gossipy-style.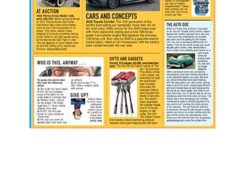 A treasure trove of essential automotive quick hits. After designing a highly successful Almanac for one of our daily-newspaper customers, we wondered if we could put together an automotive version. As a result, your new Auto Almanac contains trivia, concept-car spy info, auction notes and even games. All along the way, we invite readers to interact and submit their own ideas.